Caractéristiques: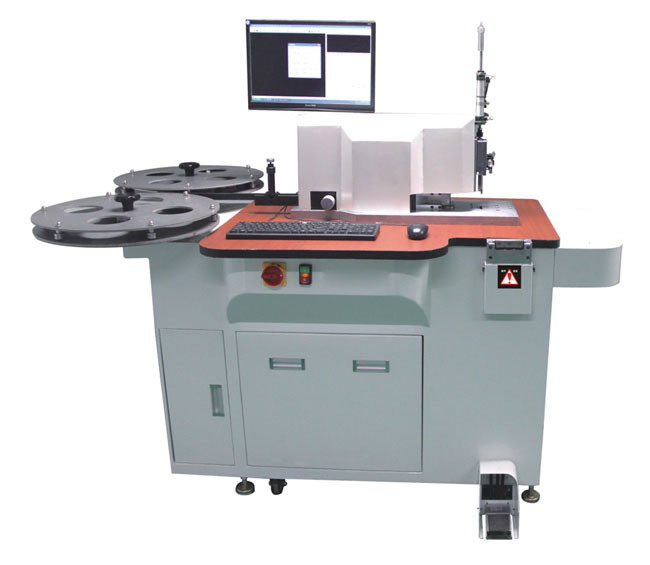 1. Posséder des fonctions telles que le bombage automatique, le lissage pneumatique. brigage, coupe, coupe à plat.
La machine 2.Our prend l'acier importé pour le moule de cintrage qui est dur, à haute résistance, durable.
3. Avec le mode de coupe rotatif unique domestique et le mode de liage rotatif, la taille de la lèvre peut être ajustée.
4. Grâce à la transmission par engrenage, haute précision et stable
5. Auto-développé système de contrôle de flexion automatique mis à jour avec une fonction puissante
6. Interface anglaise complète, facile à installer et à utiliser.
Champ:
Emballage, impression.
Fonction: Courbe automatique, pont, lèvre d'air -cut .cut
| | |
| --- | --- |
| Max angel | 1300 |
| Minimum ARC radius of 180 degree | R2.0 |
| Minimum ARC radius of 90 degree | R1.0 |
| Bender Height | 8mm – 23.8mm |
| Thickness | 0.45mm-0.71mm |
| Minimum bend size | 1.8mm |
| Minimum cut size | 1mm |
| Format | *AI,*DXF,*NC |
| Machine size | 1500*800*1600mm |
| Computer | P4 computer mainframes,19 inches LCD |
| Power supply | 220v,50hz |
| GW | 350kg |
| Air presure | 6kg |
| Power | 1.2kw |
Échantillon: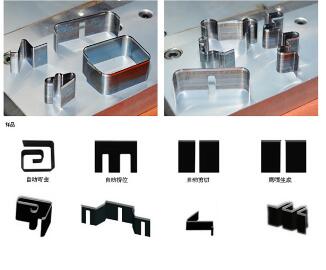 Profil de la société:
Notre société est une entreprise mondiale engagée dans la fabrication, le marketing, la recherche et le développement de machines. Notre société fournit également des opérations d'importation et d'exportation et une formation technique.
Nous sommes une entreprise professionnelle qui fabrique et vend des machines d'impression et du matériel de bureau. Nos produits de haute qualité et un service parfait ont joui d'une grande réputation dans l'industrie. De plus, ils se vendent bien partout dans le monde.
Nos produits incluent toutes sortes de machines offset, coupeuses, relieuses, machines d'impression de billets, duplicateurs de pochoirs numériques, machines d'impression numérique, machines d'impression par pulvérisation, machines de finition d'impression et autres types d'impression, d'emballage, de publicité et de bureau.
Groupes de Produits : Die de découpe & Machine est livrable